Bitcoin Came To Me Via Michelangelo van Dam
That Wednesday 8th January 2014, I got a twitter private message from Michelangelo van Dam. [And each time I pronounced his name, I feel like I hear Cal Evans' words: "Michelangelo is the man with the coolest name ever in The PHP Community"]. When I clicked on the small "blue new message icon" on top-right of my twitter, I could see "bitcoin address". I was immediately puzzled (yes my mind runs very fast at thinking) and when I clicked on the message, DragonBE aka "The Green Ninja Turtle With A PHP Black Belt", said:
Hey, what's your bitcoin address? Maybe put a bitcoin button widget on your blog as well (see https://coinbase.com/docs/merchant_tools/payment_buttons for more info)
I knew about bitcoins, but I had no bitcoins account or online wallets and never used bitcoin before. I started reading about it on the link mentioned by Michelangelo. In there, I was further pointed to the very informative About Bitcoins & Wallets at weusecoins.com. There were all the possible solutions about using a bitcoin account. The software and hardware solutions were definitely not my choice as they were tedious to setup and takes over 24hrs for an account to be usable.
I was left with the following online solutions:
Blockchain
Coinpunk
Coinjar
Coinbase
I dropped Blockchain and Coinpunk because they mentioned that if I ever lost my password, there is NO way I can retrieve my account and bitcoins in it. So definitely a no no for me.
I created an account on Coinjar, the interface was user-friendly. But it was targeted only at Australians and it did not had an extra security as coinbase (read on). This one too was not for me. Then I was left out with Coinbase. Infact, I should have only used it straight-away since Michelangelo always sites or refer to something that is useful and proven.
I created an account on Coinbase – it was very intuitive and simple steps; just had to provide my email and password and voila! I confirmed my account via confirmation email. And I logged in, I have been able to set my country to Mauritius, but it would only list american states for the "states" field. Then I referred to the FAQ, I quote:
QU: Can I verify my identity as a non-US resident?
ANS:

At this point in time we can only support U.S. based customers. This means that any persons residing outside of the U.S. will not be able to complete the identity verification. We hope to add support for non-U.S. customers in the near future and appreciate your understanding.

Please remember that anyone can use our web-based bitcoin wallet without completing ID verification. We offer the ability to receive and store bitcoin, secure your funds with 2-factor, create recurring payments, manage paper wallets, and send bitcoin to email addresses. As always, there is no charge to receive, store, or send bitcoin. Coinbase will even pay the miner fees when sending bitcoin out of your account!
Therefore this meant, I could use my account with coinbase to accept bitcoins and keep it in my coinbase wallet for future use when they open their possibility to non-us people like me.
Advantages Of Coinbase – My Own First-time Experience
Things that stood out with coinbase:
Has an extra security on login: after I login in with my email/password, it will send me a verification code via sms. I really appreciated this step. See a screenshot below:

Coinbase Verification via sms

I can generate an online donate or pay button instantly with their tool, a working example is my generated Bitcoin button which you can find on my right sidebar | See on the top-right under my elePHPant. I will try to paste the code here and hopes wordpress's editor does not mess the code:Donate Bitcoins
Their web interface is very intuitve and user-friendly
They have a password recovery option
Is in the process of being reachable to non-us countries
The Token Of Appreciation From Michelangelo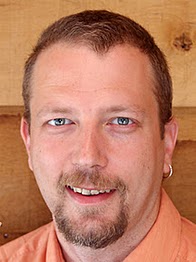 And that night I received (was gifted) some bitcoins by Michelangelo, with the message:
you now have a small token of appreciation on your bitcoin address. Thanks for all you do for the community! #communityworks
It was really a unique moment, it's the first time I received a money/coin gift, and I even rushed to my mum to share my happiness (she's the only one supporting me in my PHP-love). My mum (the humble woman that she is), told me: "you see your honest work is showing another good sign (my green elePHPant gift from Joe Stagner), be really thankful to that guy (Michelangelo) and all of the people supporting you and always pay them respect, always!". Words are not enough again, to describe how happy I was and that day I went to sleep around 1hr15 a.m and I took time to sleep since I felt like it was in a dream. Michelangelo, Sir, I'm humbly and sincerely thankful to you! You made my day, that day!
And I will end with this – Michelangelo Always Gives Back!
That day I remember, I saw Michelangelo tweeting:
Feeling #awesome today: Doing good by giving while contributing back to projects & finishing tasks at work. What was in my #coffee today?!?

— Michelangelo van Dam (@DragonBe) January 8, 2014
As you have guessed, I was one of the "receivers" on that day! Michelangelo you are truly in the list of the guys I tag as "Beyond Awesome, Beyond A+ in all that you do"! (God Bless!)