What Is This All About?
In January 2015, I reach out to some of the members and rockstars of The PHP Community. The objectives being about how these PHPers see 2015 and also about how year 2014 has been community-wise, PHP-wise and their own self.
So Let's Hear From Michelangelo van Dam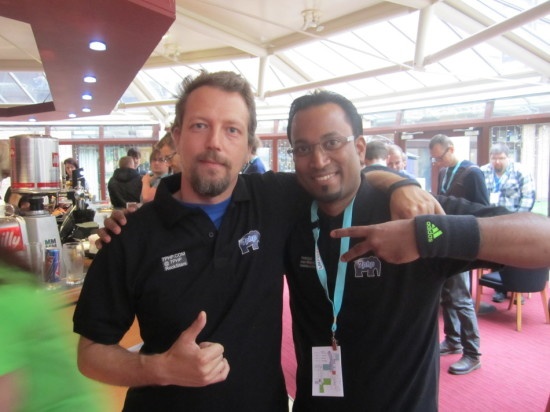 Michelangelo needs no introduction as he has been featured on 7PHP more than anyone, you can have a look here: Michelangelo van Dam The 7PHP Rockstar.
>> How was 2014 for you?
2014 was an amazing year. We first started with our 5th anniversary of PHPBenelux Conference where we combined the perfect mix of content and social activities. Further throughout the year I was able to attend many conferences. A few local community conferences like SunshinePHP, LoneStarPHP, PHPWorld and PHP-T Serbia I attended for the first time and experiencing their enormous value they add to the local PHP development scene. I also attended other main-stream conferences like DPC, PHPTek, ZendCon and local conferences like PHPNW, PHPPoland and TrueNorthPHP where I got to meet new friends (like you Khayrattee) and new businesses. All in all a great conference year!
2014 is also the year of change: change in business, change in work and change in lifestyle. This change had a great impact on my professional and family life. Even though I was away a lot attending conferences around the world and traveling for work, I was able to make lots of time for my wife and kids and enjoyed every single moment with them to the fullest.
Work also brought me closer to new communities, like the PHP community in Frankfurt (Germany) and Pune (India). And this is where you see the power and the need for a local PHP community. It's right there, in the mids of nothing that a local PHP community can make the difference. By bringing the trends and best practices to the locals, it extends the global PHP community scene and offers ways for local developers to reach out to each other.
>> How was 2014 for The PHP Community from your perspective?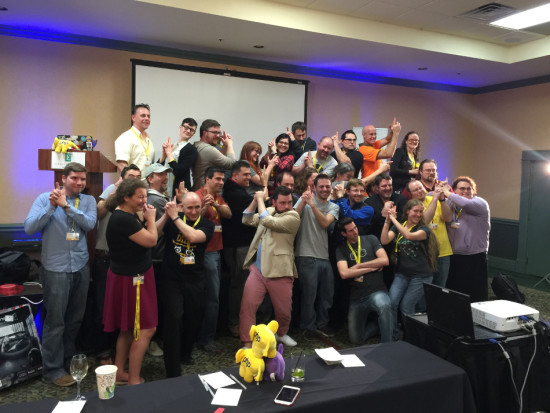 The PHP Community is an awesome community and what I got to see this past year is that more people got involved either with contributing to PHP projects or advocating these projects. It felt as though a new spark ignigted the whole community and it felt great. The participation of companies, individuals and students in events was amazing and with new conferences popping up it makes it even more accessible than ever.
>> One thing that stood out for you in 2014?
I would love to say that meeting you Khayrattee was the highlight in 2014, but unfortunately something topped it the whole year. The enormous amount of security breaches and data leaks were the continuous headlines throughout 2014. Seeing companies cutting corners to save money and deal with personal data in a bad way gave the whole internet industry a bad name.
Being a web application developer means you continuously have to invest in best practices, security, design patterns and so on. This is hard, because a day only has 24 hours with about 8 to 10 hours you can spend on work. Even without the extra knowledge you need to have, it already is hard completing your assignments. But you need to invest in that knowledge if you want to ensure your work is safe, secure and maintainable for the future.
For years I've been advocating to write unit tests to ensure your work is doing what it needs to do and handles the rest in a good way. With these tests you can actually ensure and test the security of your applications as well, if you just know how it all works. Therefor it's important to listen to people like Chris "Enigma" Cornutt and Anthony "Ircmaxell" Ferrara when they talk about security and encryption. Learn and understand the risks so you can protect yourself against the dangers.
>> How do you foresee things for PHPc in 2015?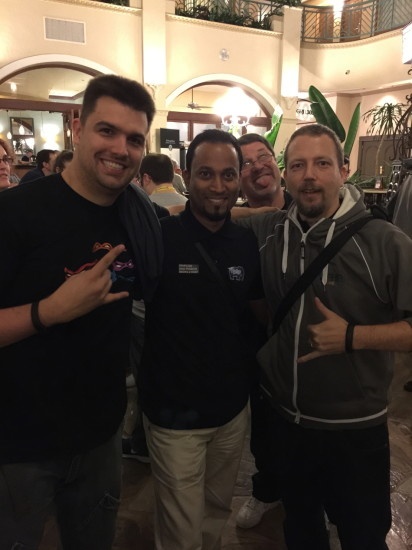 2015 will be the extension of 2014 where more people will participate in what the PHP Community has to offer on a global scale. I also believe that more focus will be brought to kids and young adults to assist them getting passionate about web application development (or development in general).
>> Your New Year 2015 Message To The PHP Community?
I would love to thank everyone who have made PHP Community the most awesome tech community ever. It's because of your big and small contributions that PHP is a fun technology that is changing the world and brings people together. It's PHP that looks beyond gender, sexual preferences, religion or color of skin. They often say PHP is a glue language, and I firmly believe it's not just true for technological perspectives but also for humanitarian perspectives. With PHP we can unite the world!
>> One of your New Year Resolution?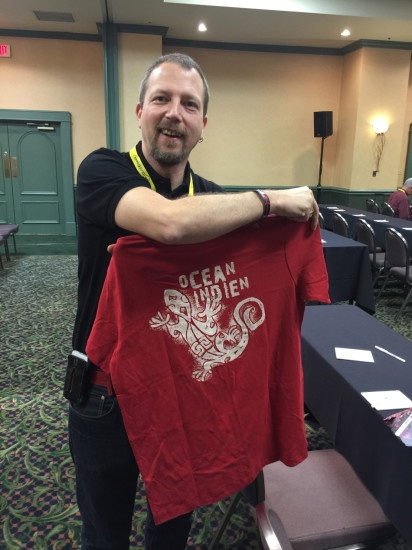 I want to invest more time in the future and become more active in organisations like code.org and coderdojo.org that help kids get familiar with coding and technology. Nothing is more rewarding than seeing kids eyes shine bright when they complete a technology puzzle, build their first robot or have a bunch of lights flicker. I hope this small contribution will be my part to make this world a better place.
This leaves me to the end of this interview. All I have to say is thank you Khayrattee for all that you have done for the PHP community! And to all of you reading this: thank you for being part of the greatest community ever!