Redbox Digital is a leading international award winning Magento Agency – Specialists in designing, developing and supporting sizable and intricate Ecommerce solutions for global clients. We are a Magento Gold partner and the first company in Mauritius to have a Gold Partner Status with Magento.


Headquartered in London/UK, Redbox Digital officially started in Mauritius in Dec 2014. Our aim is to make the Mauritian branch be 'A Global Center of Excellence' in Magento. To achieve that awesomeness and to sustain our growth globally, we are expanding our current team size to 40-50 people.
THE CORE – The Mauritian Hi-Tech Building
We offer an open-space working environment in one of the newest and finest Hi-Tech Business Centers in Mauritius, named as TheCore, at Ebene Cyber City. We are situated at the 3rd floor. You are welcomed to pay us a visit anytime.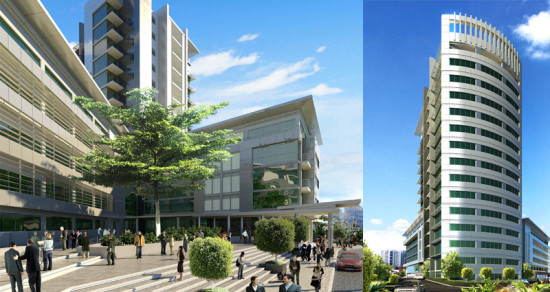 Our Core Values – Do You Fit Into This Mindset?
Be passionate about what you do
Run the extra miles to harness & excel the programmer in you
Strive to be the best magento developer while staying humble
Have an infinite eagerness to keep learning new stuffs
Be yourself & be helpful to your colleague
Lead the way proactively
Foster a positive environment, team-spirit rocks attitude
If you already have that philosophy of working, congratulations! Go ahead and choose a role from the positions listed below.
Career Opportunities
I'm keeping the description short and simple, but if you need more specific information, feel free to contact me.
1. Backend Developer – PHP (Magento)
This role involves working with Magento Enterprise version. Day in and day out, that's your cup of coffee. You will develop new magento modules, be part of starting a new magento project from scratch, help optimize existing client projects – being a Magento Rockstar!
But if you do not have any knowledge of Magento, you can still apply if you have any of the following:
You think you are a PHP ninja
You are a solid JAVA or .NET programmer willing to learn and excel in PHP and Magento.
Passion for ecommerce development
Strong desire to be part of a World Class Team performing to World Class expectations
Needed: 10-15 people
2. Frontend Developer
This role involves all frontend (web designing) aspects including responsive mobile design approach. Obviously deep knowledge of HTML / CSS / Javascript is needed.
Needed : 4 people
3. System Admins – Linux
Strong experience with Linux environments is the first thing we are looking here. If you are a Linux Guru, this is for you! Also Good Clear English Communication (in both written and oraly) is crucial.
Needed: 5-8 people
4. Quality Assurance & Support
You will be involved in first line interaction with the client, responding to their support tickets. We use both Zendesk and JIRA. Good Clear Communication is the FIRST & FOREMOST thing we look at. Then any IT relevant knowledge and experience becomes the next determining factor.
Two important note:
This is a dual responsibility role: 1) Quality assurance (for all our client websites) and 2) Support to assist clients
This will involve working on 2 shifts and 24/7 when our team size gets to 40-50
Needed: 5-8 people
5. Release Manager
You will be responsible for all deployments of a project(s), communicating directly with the client, to advise the client whenever there's an issue and also planning for deployments – time constraint, roll-back steps..etc You will be highly involved in documenting the whole process, work alongside developers, support guys and sys admins to make things happen. Good Clear Communication is the FIRST & FOREMOST thing we look at. Then your technical experience should speak for itself.
Needed: 3-4 people
6. Web Analytics / Reporting Legend
Do you consider yourself a true Analytics Ninja? Are you a glorified Reporting Squirrel? This is for you!
Set up & configure Google Analytics accounts, as well as advanced tracking profiles, goal conversion tracking, and custom filters in Google Analytics to measure, monitor and provide insight into user behavior.
Create documentation relating to GA implementation for client reference.
Provides training to clients on best practices for implementation and how to use advanced configuration to gain the most value from their data.
Recommend tools, metrics, and best practices for the measurement of online and offline marketing campaigns.
Executes reporting and analytic tasks in support of other team members.
Aggregates data from websites and online marketing campaigns, presents findings and prepares preliminary performance evaluations and recommendations for media optimization.
Needed: 1 person
Magento Certifications
As a gold partner of excellence, Redbox Digital offers full sponsorship to all of its staffs – you get 2 attempts per certification.
Are You Interested In A Role? Contact Us!
Contact Wasseem Khayrattee <wasseem.khayrattee@redboxdigital.com> – Country Manager the CEO Jonty Sutton <jonty.sutton@redboxdigital.com> for Redbox Digital Mauritius, with your motivation letter & CV.
UPDATED: I, Wasseem, have resigned at Redbox Digital as Country Manager in March 2016. If you do came across this page, I'll appreciate you tell Jonty I sent you. 🙂
Website: http://www.redboxdigital.com/
Twitter: @redboxdigital
Referral Campaign – Earn Decent Referral Fees
Do you know someone that fits in any of the above? Earn decent referral bonus to lead them our way. Contact me asap for more details and payment levels.