Refreshing Thyself – What Is This About?
If you did not know, NomadPHP is virtual PHP User Group mainly for people who do not have the chance to avail of a local PHP user group. But it is open to ANYONE around the world. I also remind you that NomadPHP is an initiative brought forward by the icon of The PHP Community, namely 'His Awesomeness' Mr Cal Evans. If you want to know further, you should probably read: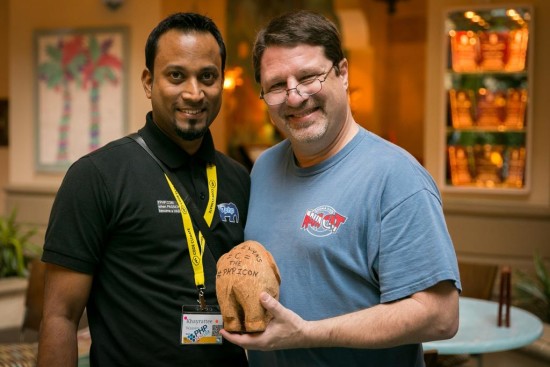 How To Win The Free Ticket
1) Make a Tweet and say something about The PHP Community or why you use PHP.
Note:
i) Use the Hashtag #NomadPHP in your tweet please so that I can track things easily *thank you*
ii) You could also mention @7php and @NomadPHP in your tweet – this is optional
2) If you do not use Twitter, just send me an email instead at w@7php.com
All The Best!
What Talks Are Scheduled This Time?
1) European Time Session:
Joe Ferguson will be presenting:  Laravel Forge: Hello World to Hello Production
2) US Time Session:
Jeff Carouth will be presenting: Dependency Injection, Dependency Inversion, and You
There are all the info you need to know in their respective landing pages. But if you have any question, you can always tweet to @NomadPHP and/or@7php with your questions
If You WIN, How To Proceed?
1) I will give you a 100% discount code and you just have to register for the event via the link on nomadphp.com. You will not have to enter credit card, you just have to create a normal account and use the promo code. If you already have an account on eventbrite, you already know the drill.. cheers.
Deadline
=> I will make the draw and finalize things on Wednesday 18th February, late night around 11p.m (GMT+4).