Hi I'm k.Wasseem and this is my brand new blog. It's a quite a while now since I wanted to have one and finally after much thought, "my oven" finally baked this one. 😉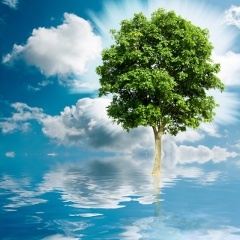 Hi I'm K. Wasseem and I'm glad to welcome you to my brand new blog. It's a quite a while now since I wanted to have one and finally after much thought, "my oven" baked this one. 😉
I have been spending quite a lot of time just for setting it all up. I was also quite stiff-necked to come up with my own made theme (from scratch), my own domain..etc Being moderately good at CSS and not so good at graphics (I suck at photoshop at the present time), so I ended up with this theme you are seeing. The blog itself is powered by the famous WordPress package coupled with some tweaks here and there. I love wordpress and I think it's the best free opensource blogging/publishing package we have so far. How about you?
The subject matter of this blog will mostly be geared towards the web programming (scripting huh?) language PHP. Why PHP? Well, read my About page 😉 Infact, I think one should blog about something you are passionate about and something which takes a considerable portion of your 24hr time schedule. Do you agree?
Knowing there's so many PHP blog/websites out there, this one is no way in competition with any of them. 7php.com will mainly be a log of my experience as a web developer and an opportunity to learn even more by sharing my point of view with other like-minded developers.
It's 4a.m right now and I need to go to work in some few hours, so I'll rather finish here and go get some sleep. 😉
$this->article->publish();